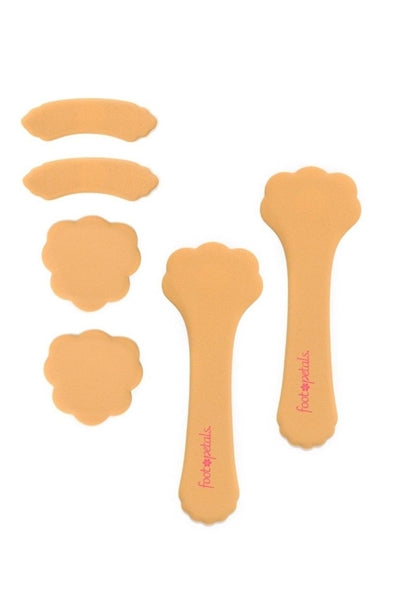 Triple Threat Foot Cushions 3 Pairs Combo
Foot Petals
Regular price $24.95 Sale
by Foot Petals
A kit containing an assortment of Foot Petals' most popular shoe inserts. The set includes a pair each of Tip Toes ball-of-foot cushions, Heavenly Heelz back-of-heel cushions and Killer Kushionz 3/4 insoles support from heel to ball-of-foot.
Details:
1 pair Tip Toes - supports ball of foot, keep feet from sliding forward
1 pair Heavenly Heelz - protect heels against blisters, keep heels from slipping out
1 pair Killer Kushionz - 3/4 insoles protect from bottom of heel to ball of foot
can be used on heels, flats, or boots
keep heels from slipping in and out of shoes
one size fits most
Spectape™ adhesive backing for lasting placement
Adhesive on the back is permanent, not recommended to remove and reuse
Made in the USA
Material:
PORON® provides superior shock absorption that never goes flat. This lightweight breathable material keeps your feet cool,dry and comfortable with every step.